Aircraft Inspection – Turbine Engine Inspection and How the Right Inspection Camera can Help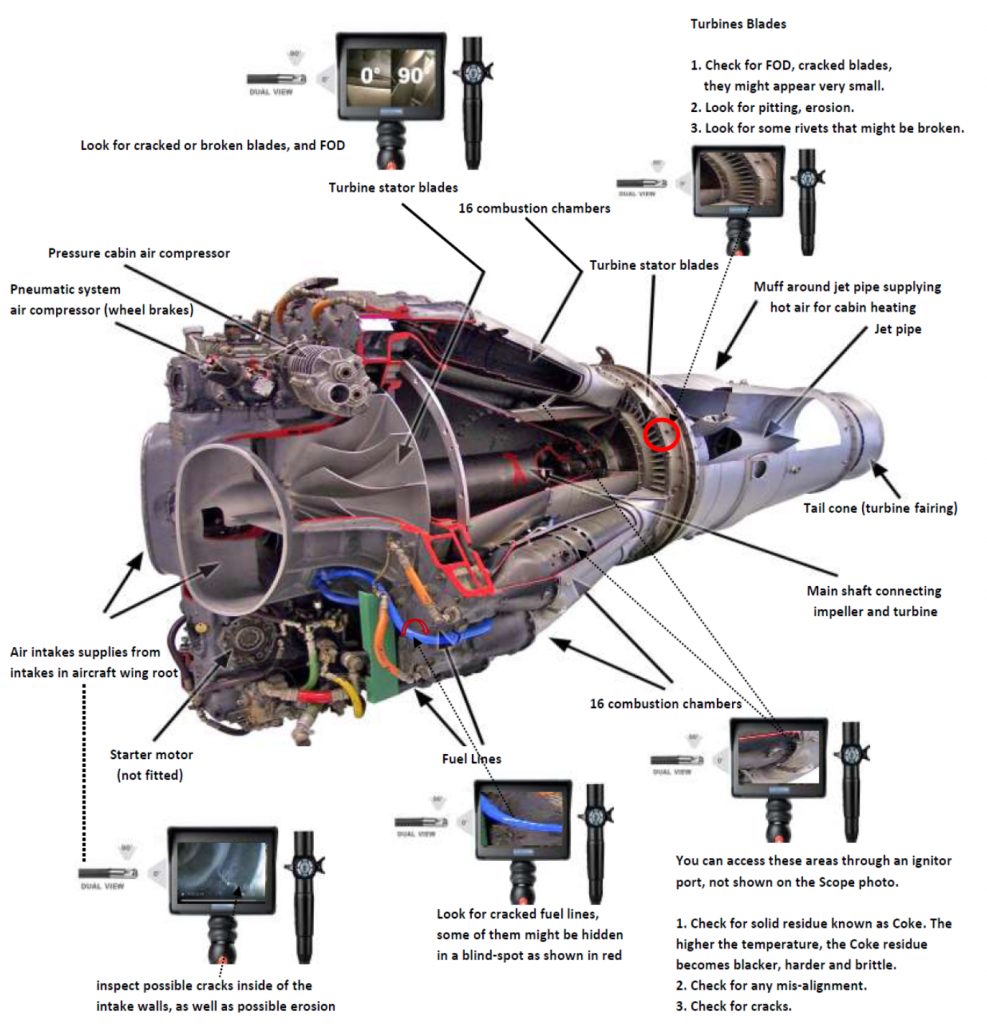 A vital part of all aircraft inspection is visually inspecting the turbine engine for possible problems. The right borescope inspection camera will make it easy to uncover problems such as:
Cracked turbine blades
Foreign object debris (FOD) in the turbines
Turbine pitting
Turbine erosion
Broken rivets
Possible cracks inside the intake walls
Erosion inside the intake walls
Cracked fuel lines, even cracks that might be hidden in blind spots
Coke residue
The best borescope inspection cameras for aircraft inspections will provide high-resolution, bright displays and probes. The scope tips should be small enough to fit through the smallest access hole in the aircraft engine, and be able to fully maneuver and articulate within the inspection zone to give you the most complete view possible. A good inspection camera should also offer video and still image capture and image-compare. In addition to providing you with the best picture possible of the inspection site, you want to look for an inspection camera that is rugged enough to withstand heavy day-to-day use, portable enough to be dragged out to aircraft hangars, and have the best battery life possible so the unit spends more time in the field and less time in the charging station.
We are proud to offer what we think are simply the best borescopes for aircraft inspection and turbine inspection on the market. Our rugged, portable, bright, easy-to-use borescopes have some of the smallest probes and and working length diameters on the market. The cable from the display to the scope tip is made of braided Tungsten, which has the highest tensile strength of all metals. Full articulation, video, and image capture-and-compare round out our offerings.
We hope our Borescope Selection Guide will guide you toward selecting the best inspection camera for your particular turbine inspection needs.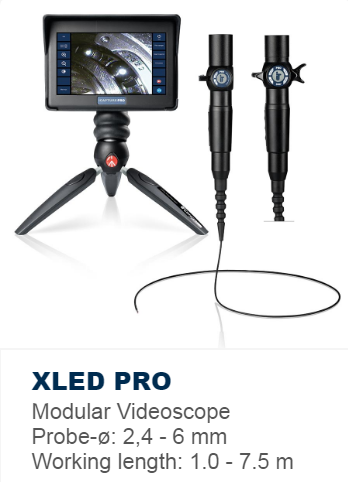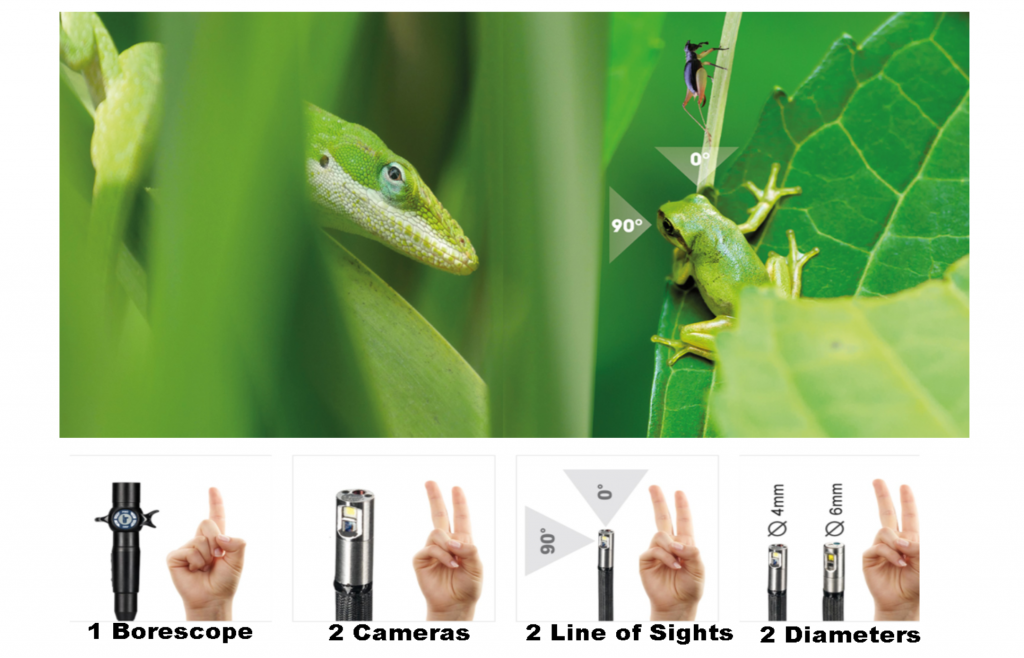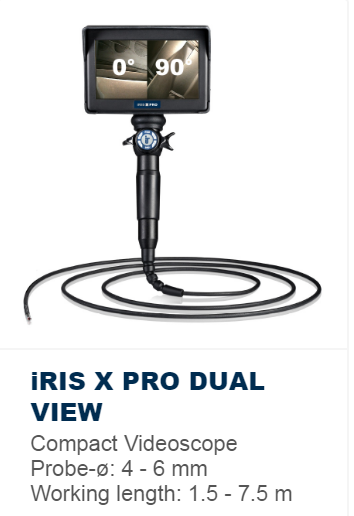 Borescope Aircraft Engine Inspection Video – Actual Video from one of our High Resolution Video Borescope Cameras inspecting an Aircraft Turbine Engine.