Video from one of our borescopes performing aircraft turbine inspection
Aircraft engines and helicopter turbines are probably the most sensitive components for manufacturers and airlines.  As safety is of utmost importance, all engines, both civilian and military, have to be checked regularly.  Aerospace manufacturers, military air forces, and commercial airlines have been relying on our high-quality borescopes for years. Our inspection cameras for Aviation – Aircraft Turbine Inspection quickly and reliably detect both foreign body damage and debris (FOD) and the finest cracks or defects in highly stressed engine components.  Whether it's a combustion chamber or turbine blade on the test bench or on the apron, we offer the right solution for turbine inspection and documentation. Please click on the hyperlink below for our latest Helpful & Quick guide to using our Borescopes – Videoscopes for the inspection of Aircraft Turbine Engines:

Designed and Tested to meet the requirements of:
NFPA 70 – Class 1 Division 2
ISO 9001
CE Compliant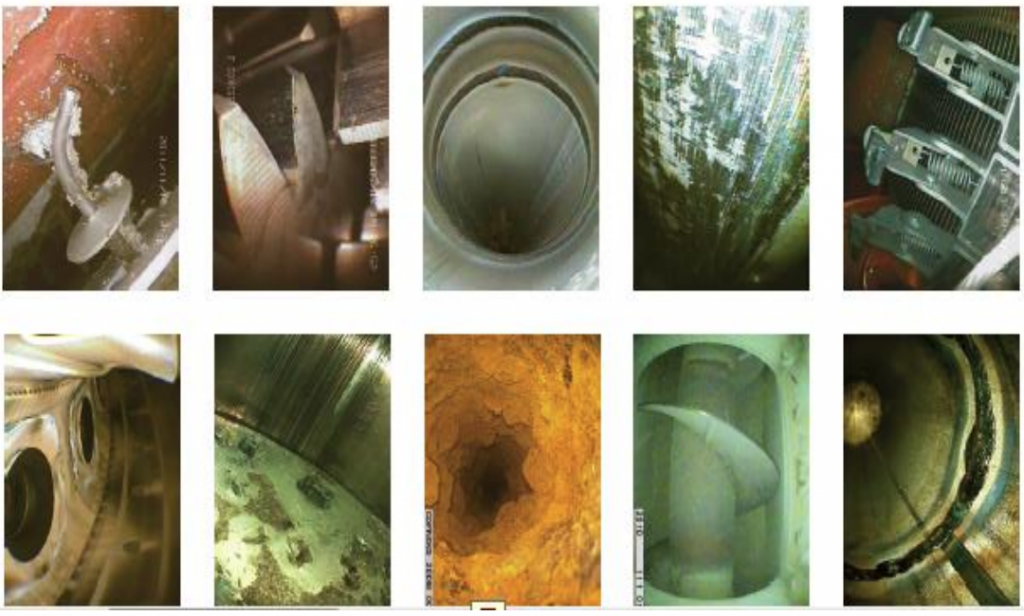 Flexible video, glass fiber, or rigid borescopes can be combined in many ways, with various options for light sources, imaging, and documentation. With so many configurations available, we are confident that we can meet your requirements with a high-quality borescope at a very competitive price.
It's common for all brands of borescope to get damaged in rough environments. If one of our borescopes gets damaged, our service prices typically run 75% less than the service prices for competing units, and we can usually have the serviced unit back to you in 15 days or less.
Check out the data sheet here, and please contact us to discuss your particular needs.