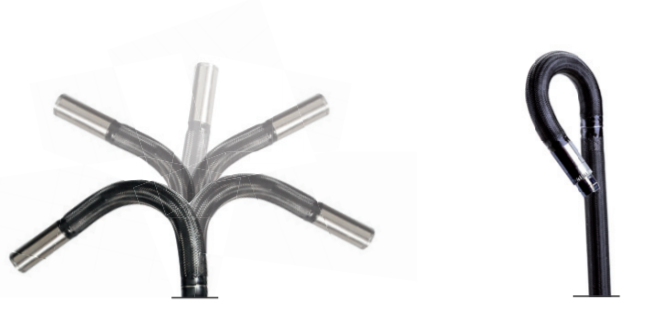 Tight Inspection Spots?  Try the XLED Pro series Videoscope borescope inspection camera – with a 2.4 mm diameter probe, it's our smallest and most economical self-contained video borescope system.  
Explosive Environments?  Explosion-proof  I.T.S. XT Videoscope inspection cameras use cold fiber optic technology.  Remotely view potentially explosive spaces safely!
FOD Issues?  Reduce Foreign Object Damage (FOD) with borescope video inspection cameras certified for quality control and inspection in the aviation, aerospace, oil, other industries.  Our borescopes are designed and tested to meet the requirements of: NFPA 70 – Class 1 Division 2; ISO 9001; CE Compliant.
Need a custom solution?  Our Engineers can work with you to meet your application requirements.  For instance, we can create an Internal Working Channel borescope with  magnets and alligator jaws to allow for easy removal of metallic debris.
Our  Videoscopes are currently in use by:
Mercedes-Benz® in inspecting engine interiors;
Border agents in checking gas tanks for contraband;
A major Aerospace manufacturer for quality control inspection of turbine engines;
Oil pipeline maintenance crews for checking the condition of pipes.
Why I.T.S. Videoscopes?
Better quality at a better price!  Call us for a quote – you'll find that we offer better quality borescopes than the competition, with extremely competitive pricing.  Why pay more for a lesser quality inspection camera?
World-renowned German optics featured in products assembled in the U.S.A.
Local support – California-based Application Engineering support is available to guide you through product selection, installation, and on-going use of your video inspection camera system.
Certifications:  ISO 9001-2008, CE, UL, NFPA 70 – Class 1 Division 2 Certified, ATEX Certified, TUV Certified.
Our Videoscopes feature:
6 Hours of lithium ion rechargeable Battery Life
4-way, 360 degree Articulation
Depending on the I.T.S Videoscope model, the focus distance (the depth of field) is 1mm-8mm with an objective view lens.  This will prove a huge cost savings over having to buy multiple lens tips for each fixed focus distance.
Direction of View:

Direct
Side
Direct & Side with split-screen capability (field of view:  220 degrees)

Field of View: 60 degrees; the scope can be turned up to 120 degrees – it can almost  see its target behind itself!
Live 3.5x Digital Zoom
High Resolution Imager
Tactile Feel
Video and Still Image Capture
Data Export to SD Card
5" High Resolution TFT Screen
Ergonomic Articulation Controls
Diameter – dependent on model
Working Length – dependent on model or customized to your needs with ultra-durable Tungsten braid, which features higher tensile strength than others' stainless steel.