Borescopes and Inspection Videoscopes:
Our California based Borescope company, I.T.S. Videoscopes, has released a portable workstation, the EIOS Pro Series, featuring a 7″ 1280 x 800 pixel high resolution touch screen display that looks like a tablet that can be connected to iLED, PRO Borescopes, XLED PRO Borescopes, XLED 3 Borescopes and XLED PRO Borescopes:
EIOS PRO Touchscreen Workstation Like A Tablet That Can be
Connected To Videoscopes: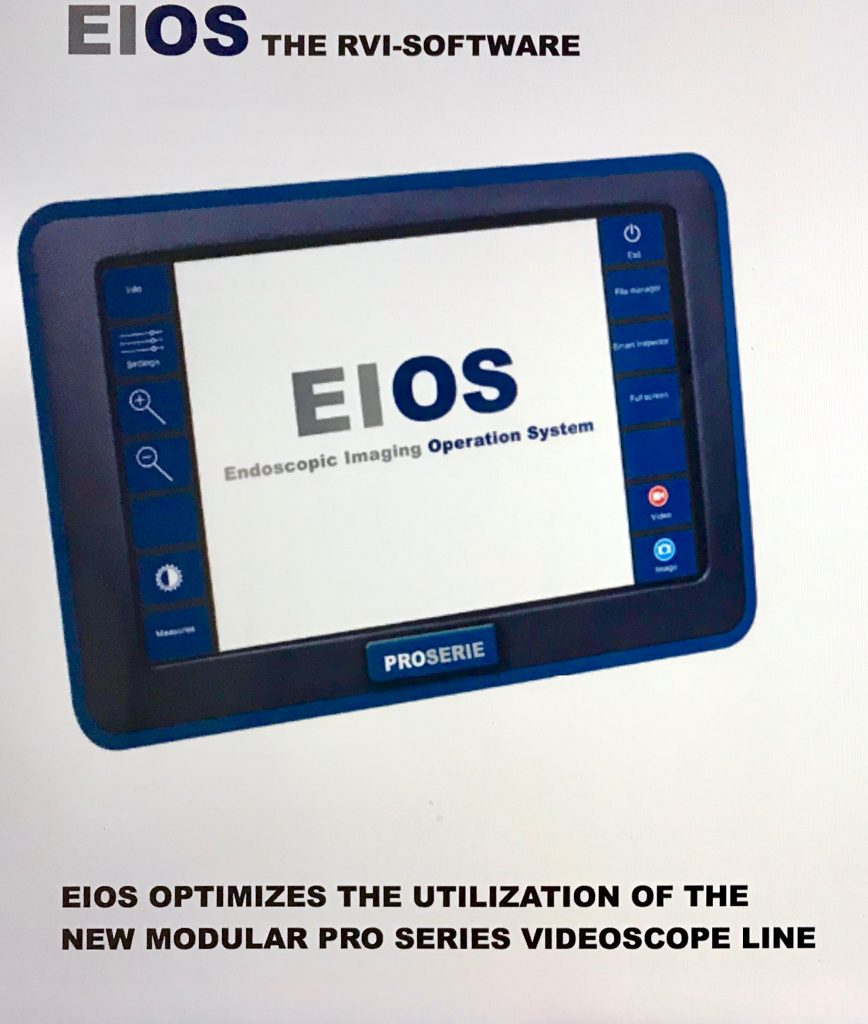 All PRO Borescopes, iLED, XLED, XLED 3 and XLED PRO, can be used with the EIOS PRO 7′ 1280 x 800 High Resolution Display.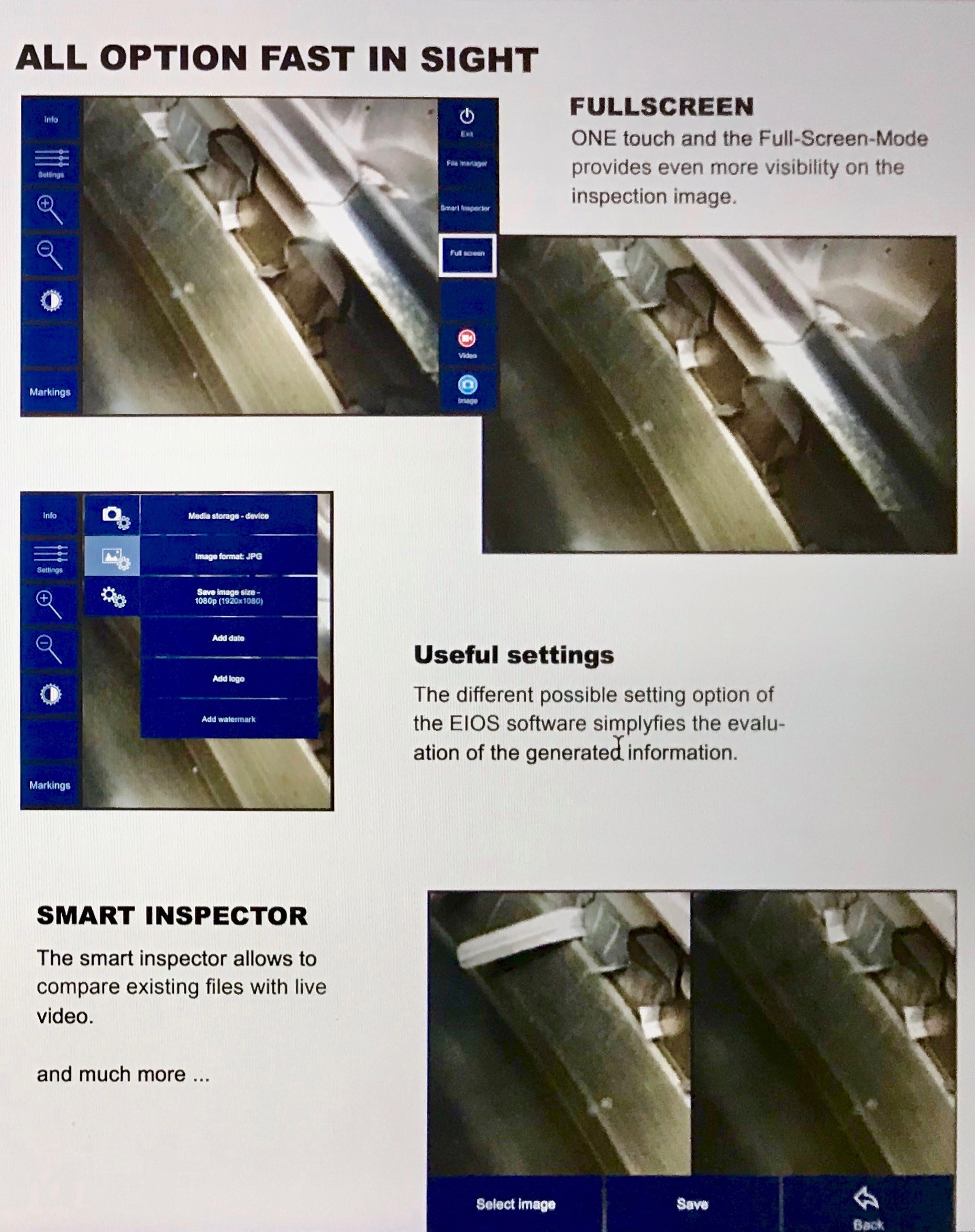 The new EIOS (Endoscopic Imaging Operation System ) PRO platform supports the entire new PRO Series of Videoscopes and Borescopes.  It's compatible to the following Videoscopes:
1. iLED PRO Borescopes.
2. XLED Borescopes.
3. XLED 3 Borescopes
4. XLED PRO Borescopes.
5. iRIS 7 PRI Borescope.
6. iRis X PRO Borescope.
The EIOS PRO platform offers:
Tablet-like display and operation for all functions.

Portable workstation flexibility works with all the interchangeable borescope / videoscope tips, from the 2.4mm diameter tip to the 8mm tip.

Internal 16GB memory, with USB interface.

WIFI and Bluetooth enabled.

Sturdy carrying case that can be used to store and carry all the Borescope –  Videoscope equipment,  such as  batteries, chargers and notebooks.
Industries:
Oil & Gas – For Explosion proof environment.

Wind turbine Maintenance, compact borescopes / videoscopes for confined spaces.

Aviation & Aerospace, mil standard approved.

Automotive.

Border Patrol, explosion proof environment. For example, viewing inside of a vehicle's gas tank at the borders.
For more information, please contact Ray Ariss at I.T.S Videoscopes,
Ph: 949-232-5837.
You can also email Ray at itsvideoscopes.com.
www.itsvidescopes.com